About Honey's Home+Style
For directions, please click here.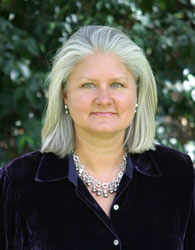 Honey Rader is an Antiques dealer and Home Décor retailer. She has been in business in Waco for twelve years. Honey began her career in antiques like all dealers—as a collector. She started her first serious collection at age 11 when she ferreted out Pink Depression dishes from an old shed on her grandmother's property. By 17, she had shopped the flea markets of London. After receiving a degree in history from Texas A&M University, Honey moved to Washington, D.C., where she learned to shop estate sales and bid at antiques auctions. Her return to Texas and subsequent marriage to Jeff Rader allowed Honey to turn from avid collector to fulltime dealer and retailer. Jeff's ability to repair or rebuild Honey's unique finds is the bedrock of her business.
Honey began her business buying and selling rustic Texas antiques and other primitive pieces she found on cross-country buying trips. But a vacation in France, highlighted by a shopping spree through the flea markets of Paris, deeply affected Honey's style. Honey blended this dose of European sensibility with her primitive roots and produced the elegantly relaxed decorating style that is now her hallmark.
A former owner of Spice Furniture and The Shops of River Square Center, Honey sold her ownership in both businesses in 2003 and resumed her Antiques business. In 2007, Honey and Jeff revamped an old limestone building at 17th and Austin Ave. and opened Honey's Home+Style. This 5,500 square foot retail space located in Waco's downtown business district fulfilled a longtime dream, since Honey and Jeff are both dedicated to revitalizing Waco's downtown. Honey's Home+Style is constantly filled with unique finds, quality antiques, art, fine reproductions and custom designed upholstery. The store's small team consists of Honey and her husband Jeff, Jon Bartosch, Kayley Patterson, and Donna Koroush.
---
For those familiar with Waco, we are right across the street from the main public library on Austin.
From I-35, take the 17th/18th street exit and turn on 17th street. It is a one way street, so there is only one way to turn. After about one mile and after crossing an old arched bridge you will pass through a traffic light on Franklin Ave. The next traffic light is Austin Ave. on which you will turn left. Our store is on the left corner of Austin and 17th. The main entrance, at 1700 Austin, is marked by two large planted urns. We look forward to seeing you!
If you would like driving directions from Google Maps®, put your ZIP code in the box and click "Get Directions".